Car services can be expensive, but they are an essential part of the maintenance of your vehicle. Having a regular car maintenance schedule not only prevents those costly repairs but also lower the wear and tear of the various components of the vehicle. However, regular car service can be expensive as it may involve replacement or refurbishing, and those labour costs do not come cheap. Therefore, every car owner is looking for pocket-friendly car services and get value for money offers.
Getting your car serviced is easy but looking for affordable car service is not all that simple. But still, you can try, and all you need to do is go through this page. Read on to learn how you can look for pocket-friendly car services.
Tips for Keeping the Car Service Costs Low:
As you say, making the right start leads to the right results. So, your planning must start from the very beginning, even before you buy the vehicle. Here are some tips to keep in mind when looking for a pocket-friendly car service centre.
Go for the Lowest Maintenance Cars- Buying a car is a major decision, but if you buy a low maintenance car, you can certainly keep the servicing costs low in the longer run. Today, it is possible to buy cars with bare minimum maintenance and enjoy hassle-free ownership.
Know Your Car Well- Get familiar with your vehicle's owner manual and always drive with care. Those simple steps can extend the life of the car components and important parts such as clutch, brakes, and tyres as well as save fuel. You not only get more mileage but make fewer trips to the car centre for servicing.
Look for an Owner-Managed Service Workshop– The service centres that are managed by the owner typically have fewer overheads and are more reliable. So, look for a pocket-friendly car service station which is operated by the owner himself for affordable and reliable services.
Develop a Good Relationship– It is always a good idea to make good finds with the pocket-friendly car service provider and the car mechanic. Such relationships tend to build mutual trust and respect, and you can feel free to ask questions about the car and double-check the safety aspects of the vehicle. The service centre will be keener to work genuinely in your best interests and avoid needless services.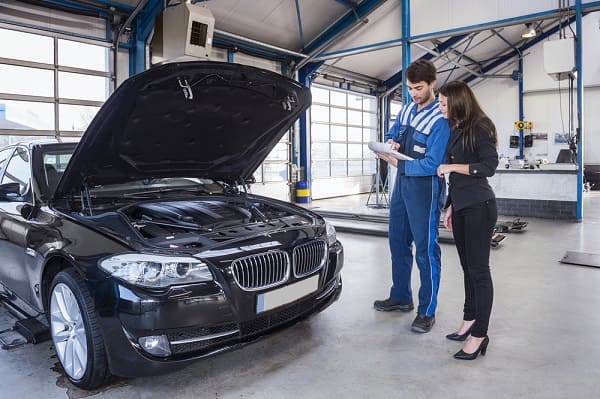 Go to Authorised Dealers- It is not uncommon to hear about frauds car service stations that rob the car owners of their precious money by overcharging or replacing the genuine car parts with inferior quality parts. Check out the reputation of the car service centre and its service and the costs before getting your car serviced.
Take Out Your Tool Kit – Do not forget to take out your tool kit before leaving the car for servicing. This is because the service advisors do not mention your car belongings in the job sheet, and are likely to miss out on the tool kit. It is best to confirm the presence of the tool kit and any other accessories in the car before handing it out to the service station.
Get a Price Quote- Have everything written down and know exactly what is going to be included in the car service. Do not skip checking the price and read between the fine lines to be sure that you are not overcharged.
Just keep the above tips in mind if you are serious about getting a pocket friendly and reliable car services to get your cars repaired.