Civil engineering is the branch of engineering that deals with design, construction and development of infrastructure. Civil engineering specifically deals with large construction projects, which may include building projects, dams, bridges, roads, subways systems and water supply systems. Knowledge of maths, physics and design is important to master in this field. Also, economics and material science are other important subjects which they have to study. Civil engineering has many sub-specialties also, such as architectural engineering, environmental engineering, and water resource engineering. So, you can find civil construction jobs in any of these fields.
The civil construction industry is crucial, diverse and growing, hence many students now opting for civil construction courses. From transport through road, railways, air to defence and general infrastructure, civil engineering courses cover all the important skills required for the smooth functioning of everyday systems. Let's have a look at a few different types of civil construction jobs you can find.
A Summary of Each of the Different Civil Construction Jobs Available Out There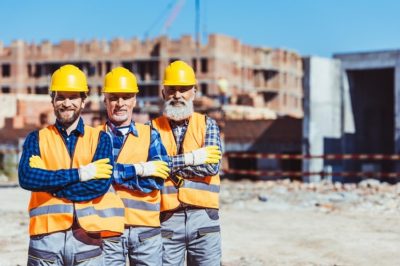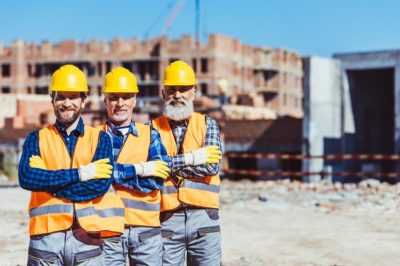 Earthmoving Plant Operators
This job requires operations of machinery to excavate ore, rock and soil from the earth. Machines break up materials such as rocks or pavement impediments. They also move compact surfaces or move and load materials. Earthmoving is the ongoing and initial stage requirement of all big civil projects.
Hoist or Crane and Lift Operators
Engineers are in charge of operating cranes, lifts, hoists and winches along with stationary devices. They safely move items, materials, equipment, or even people, from one place to another. These kinds of projects require working in mines, shipyards or roadways.
Mechanical Steel Construction Staff
Steel construction workers work with steel in many ways, as this is the main part of every construction site. This includes the erecting and taking down of secure scaffolding, gathering rigging to position and moving parts of the structure, and many more potential uses.
Paving and Surfacing Layers
These civil construction jobs require putting surfaces for footpaths, roads, airstrips, and various other surfaces, reliant on the job. Anyone with specialisation in bituminous surfaces can be employed, as it is widely used for roads and airstrips.
Machine Operators
A machine operator needs hand-eye coordination to make sure his work is done correctly and safely. They are also required to be responsible for their work, as well as working well within teams to carry out a project successfully.
Other Mobile Plant Operators
There are various other mobile plant operators other than earthmovers. They include jobs like railway track plant operators, paving plant operators, and street sweeper operators. Harsh and volatile outdoor working environments often make civil construction jobs difficult, due to which civil construction industry only hires people who have hands-on experience.
Responsibilities in the civil construction industry include maintenance planning and the creation of public infrastructure. All the activities are done to make the lives of common public simple.
The types of responsibilities include the following:
Networking with clients, governments, and other professionals
Learning, evaluating and examining the land and building sites appropriate for the likely creation of infrastructure
Following the guidelines created by clients, government and local bodies when maintaining, planning, and creating infrastructure
Forming infrastructure plans and getting them approved by governing bodies and local authorities
Making cost estimates and contracts
Presenting the contracts and hiring contractors
Administering and examining the construction of the infrastructure to confirm that it matches the plan
We have seen a wide range of career options available, responsibilities and few types of civil construction jobs in the industry. This information can help you to make and select your favourite job after completing civil engineering.